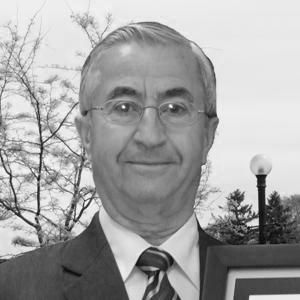 | | |
| --- | --- |
| Name: | Peter Tsarouhas |
| Year: | 2010 |
| Category: | Builder |
| Sport: | Soccer |
Peter Tsarouhas immigrated to Canada from his native Greece in 1959.  He is known as the "Founding Father" of organized soccer in Kemptville. Having been introduced to the sport himself at the age of seven, he was amazed that it was not a celebrated sport here in Kemptville and he wanted to change that.  Peter founded the Kemptville Soccer Association in 1975.  Within two years the club had eight teams, and by year three the organization grew to 500 registrants.  In addition to founding the Association, Peter was an active coach at the club and house league level, girls and boys teams.  He helped organize and coach the first girl's soccer team in town, the "Pink Ladies".  His participation and promotion of the sport also extended to refereeing games for the Association and at the high school level.  Today, the Kemptville District Soccer Association has grown to over 1,000 participants playing on more than 30 fields throughout the community.