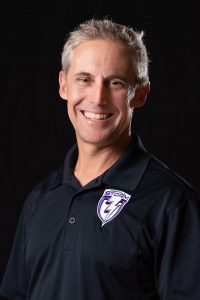 | | | |
| --- | --- | --- |
| Name: | | Pat McNeely |
| Year: | | 2021 |
| Category: | | Athlete |
| Sport: | | |
The Ironman slogan is "Anything is Possible." Pat McNeely has taken that message to heart and tested his own athletic limits multiple times.
Pat found his place on the world stage in the Hawaii Ironman event in 1998. Close to 100,000 athletes from around the world chase 2,000 spots each year in this long-distance triathlon, so it's stiff competition. Pat managed to qualify at a race in Muskoka, placing 2nd in his age group and earning himself a spot. The Ironman Triathlon is a 4k swim, 180k bike and 42k run. Athletes have 17 hours to complete starting at 7am and ending at midnight. Pat did 1 hour, 10 minutes for the swim, 6 hours on the bike and a 4-hour marathon in the hottest part of the day. He finished #634 out of 2000.
Each Ironman competitor tries to find a course that suits them best. For Pat, the more hills, the better. The National Duathlon Championship sends about 10 people per age group to the World championships. In 1997, Pat finished 2nd on a very tough course in Gatineau Park that sent him to Spain. He was suffering with a stress fracture but went on to race anyway, feeling that it was his year. He ended up finishing 27th. Pat also competed in the Boston Marathon in 2003, 2009, 2010 and 2013 finishing all four races in just over three hours.
Over his career, Pat finished 6 Ironman competitions and more than 20 marathons. He achieved many top 10 finishes in Ontario, Québec, and the U.S. For the Duathlon World Championships (10k run, 40k bike, 5k run), he placed 29th (1995 Mexico), 23rd (1996 Italy) and 27th (1997 Spain). He was also Captain of the Canadian Duathlon Team in 1996.
While training 10 to 25 hours per week in his sport, Pat was also running his own business as a blacksmith. Now 20 years later, he still loves to work training into his weekly schedule, along with coaching hockey and soccer.