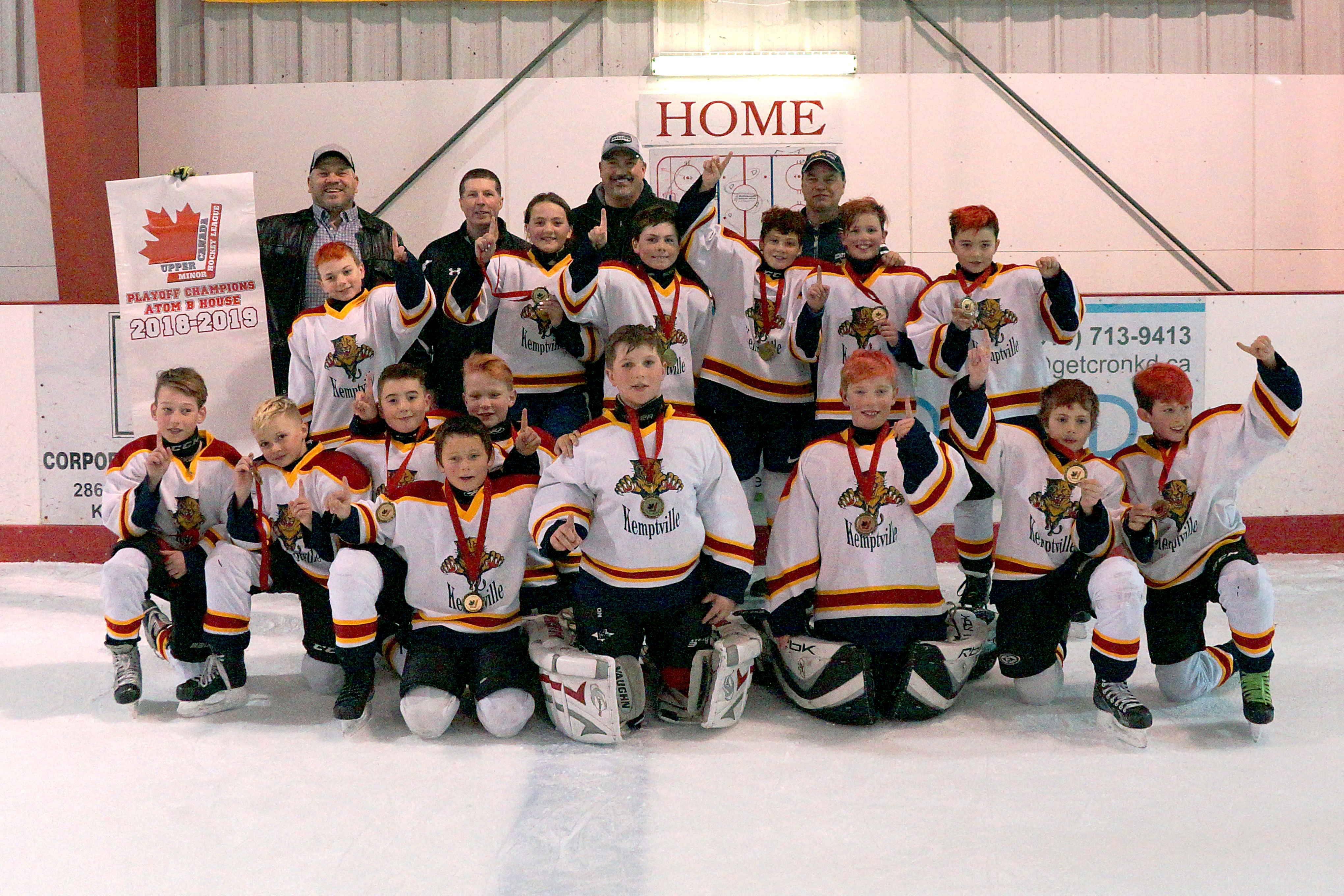 | | |
| --- | --- |
| Name: | 2018-2019 Kemptville Panthers Atom B Hockey Team |
| Year: | 2019 |
| Category: | Team |
| Sport: | Hockey |
The Kemptville Atom B1 Hockey Team had a record Year. Their first big win was the Regional Silver Stick in Haliburton, which advanced the team to the International Silver Stick finals in Pelham. Again they became Silver Stick Champions in the Atom/Squirt LL Division. Their tournament play extended into the US where they finished tied for their division (21-3-4) at the end of the regular season. To cap off the year and season they won the League Championship in their House Atom B Division.
Roster:
Kole Wollenschlager
Declan Lemieux
Logan "Wolfy"Morrice
Owen Anderson
Dakota Compton
Brady Nichol
Joshua Repple
Holden Patterson
Wyatt Patterson
Blake O'Brien
Seth Willet
Karson Amaro
Hudson Kennedy
Lucas Booth
William Traynor
Coach-Rob Kennedy
Asst. Coach Kurt Repple
Asst. Coach Brad Compton
Trainer Shane Nichol
Manager Jillian Boyd