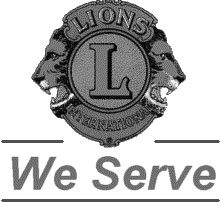 | | |
| --- | --- |
| Name: | Kemptville Lions Club |
| Year: | 2010 |
| Category: | Builder |
| Sport: | Fastball & Hockey |
The Kemptville Lions Club was chartered in 1958.  The Lions have a proud history of community involvement in North Grenville and have been a strong supporter of sports and recreation in the area.  For 40 years they organized the August First Fast Ball Tournament, and ran several All Ontario Fast Ball Tournaments for all age groups.The 1973 Senior Elimination Tournament set provincial records for the number of fans in attendance and for profit to the teams.  The winner of this tournament went on to the Canadian Finals. The 1981 Senior Elimination Tournament broke the previously set records.  The Lions also organized the Kemptville Lions Club International Midget Hockey Tournament from 1975 to 1984.  For over 50 years the Kemptville Lions have sponsored and supported youth teams and individuals in all sports, and have been a major contributor to local recreation facilities including the pool, ball diamonds, the former Kemptville Community Centre and the North Grenville Municipal Centre.