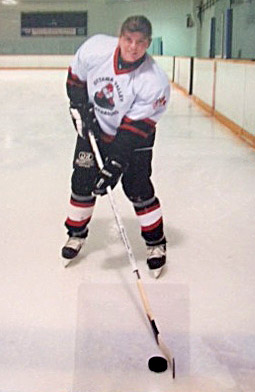 | | | |
| --- | --- | --- |
| Name: | | Anny Bourguignon |
| Year: | | 2016 |
| Category: | | Athlete |
| Sport: | | |
Anny Bourguignon or as she is known in the sports world – Anny Girl – is a talented athlete who has completed in many Ontario Special Olympic Events.
Team manager of Special Olympics, Myriam Gay, describes Anny in the following manner – "Her natural skill sets in sports have shown that she is very astute, very physically strong, a quick learner and has a healthy competitive streak in her attitude to win." Even though she loves to win, Anny also loves to quietly help others triumph. Sometimes this proves to be a delicate balance as she aids her opponents in competition.
Anny has competed in a variety of team sports all over North America, including ice hockey, floor hockey and basketball. She has earned many 1st, 2nd and 3rd place finishes but even more importantly, she loves to be part of a team.
Lately, Anny has also become an accomplished swimmer, again placing in the top three in many events. She has a real determination to improve and the ability to excel at this new challenge.
Anny is a natural, very coachable athlete whose dedication to competition and sportsmanship has led to many top finishes, MVP selections, record setting wins and Athlete-of-the-Year honours.