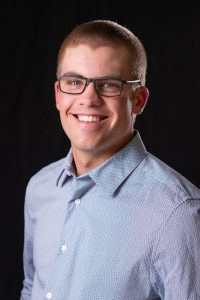 | | | |
| --- | --- | --- |
| Name: | | Logan Henry |
| Year: | | 2022 |
| Category: | | Athlete |
| Sport: | |  Golf |
Logan Henry is twenty-two years old and he has accomplished what most golfers do not see playing the game for years. Last year for him was a remarkable year in his chosen sport of golf.
In 2022, Logan won the eQuinelle Golf Club Championship. This was his first year winning the Club Championship after several years of finishing runner up to his brother Owen. He set the club record with a three round total of eight under par (72-68-68).
He has also been an integral part of the Club's Intersectional Team that competes against other golf clubs in Eastern Ontario and Western Quebec. As a young man, he competes against the other clubs top-notched players that are much older and more experienced. This year Logan helped eQuinelle move up the ladder in the inter-club competition. He has been a big part of the golf club's team for several years.
Both he and his brother Owen can be seen enjoying the game at eQuinelle where both boys began playing at a young age.
The sportsmanship, kindness, and fair play that he displays does not go unnoticed at his club or when he represents at other golf courses. He is humble and generously plays with all golfers as he strives to perfect his game.